Contact us
We are based near Dunstable just off of the M1 Motorway, and centrally located near the Bedfordshire, Buckinghamshire and Hertfordshire borders. We operate from a private workshop, so visits are by appointment only. Please feel free to email us or call us, but please be aware that due to other work commitments the calls may not be answered straight away. Alternatively send a text and we'll get back to you.
Owner: Mr. J. Rollings
Manager: Mr. M. Rollings
Tel: 07801 432618
Email: info@jrfirearms.co.uk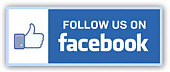 Registered firearms dealer RFD Bedfordshire, Buckinghamshire, Hertfordshire, Northamptonshire, Milton Keynes, custom rifle builder, custom rifles, Gunsmith services, gunsmithing, trigger tuning, muzzle screw cutting, threading, barrel chambering, barrel shortening, barrel crowning, AR 15, Remington 700, Howa 1500, Sako, Tikka, CZ 452, ruger 10-22, custom action blue printing, sound moderators, mcmillan stocks, bell and carlson stocks, manners stocks, trigger spring upgrade, tactical rifle, stalking rifle, rifle bedding, lathe concentric muzzle threading, timney trigger, jewel trigger, barreling, shilen barrels, lothar walther barrel, krieger barrel, border barrel, bergara barrel, bartlein barrel, armalon barrel, reloading supplies.