General Rifle-Smithing and Labour
We are able to offer a complete riflesmith service, this may include: repairs, fitting of customers upgrades, complete stripping and servicing, action polishing, bead blasting, trigger tuning, bottom metal upgrades, stock inletting, muzzle threading, etc. Please contact us with your requirements.
Rifle-Smith labour rate £40 per hour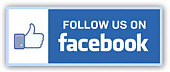 Rifle smith services, Registered firearms dealer RFD Bedfordshire, Buckinghamshire, Hertfordshire, Northamptonshire, Milton Keynes, Gunsmith services, gunsmithing, trigger tuning, muzzle screw cutting, threading, barrel chambering, barrel shortening, barrel crowning, AR 15, Remington 700, Howa 1500, Sako, Tikka, CZ 452, ruger 10-22, custom action blue printing, sound moderators, mcmillan stocks, bell and carlson stocks, manners stocks, trigger spring upgrade, tactical rifle, stalking rifle, rifle bedding, lathe concentric muzzle threading, timney trigger, jewel trigger, barreling, shilen barrels, lothar walther barrel, krieger barrel, border barrel, bergara barrel, bartlein barrel, armalon barrel, reloading supplies. Riflesmith, rifle-smith.